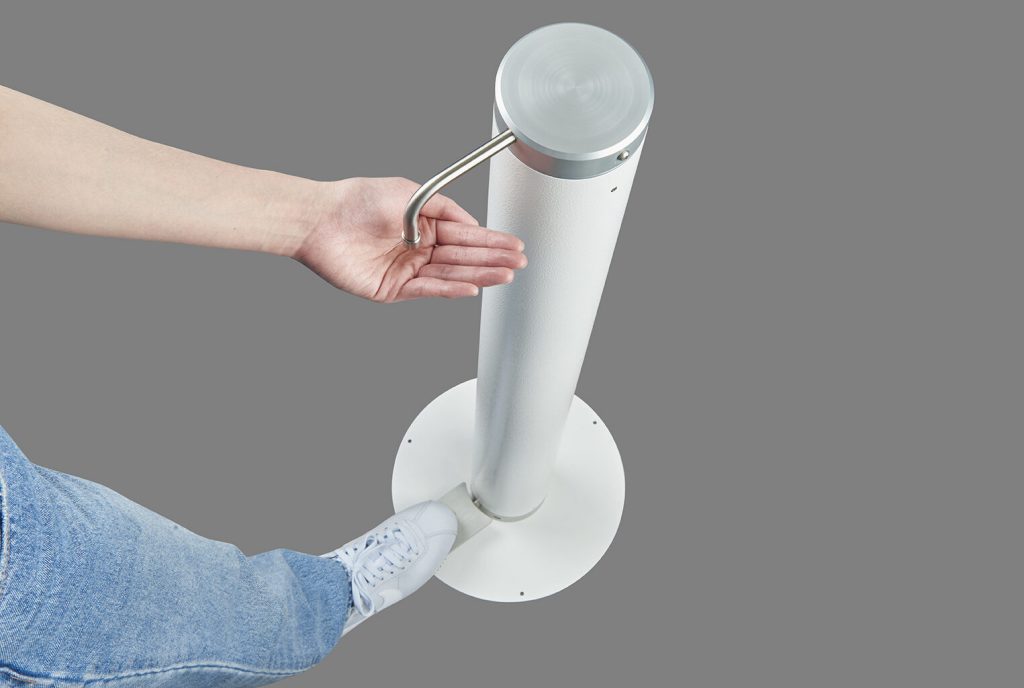 XtraSafe Hand Sanitizing System
Please contact us for the Price !
Description:
XtraSafe is an impressive and efficient solution to the need for rigorous hand sanitizing protocols.
Virtually maintenance-free, it requires no electrical outlet or batteries. It's sleek, ergonomic design, with foot-pedal activation and gravity-fed reservoir, provides a streamlined alternative to the usual sanitizer bottles on a table. It's simple and hands-free.
Throughout the world and right here at home, we're faced with unprecedented challenges. Our individual and collective health is at stake like never before and none of us are immune. It's time for big ideas, creative thinking and true innovation. Incited by the need for meaningful solutions, SafeGuard Health Solutions introduces our first product, the XtraSafe Hand Sanitizing System – it's as beautiful as it is efficient.
Please Contact us for the Price !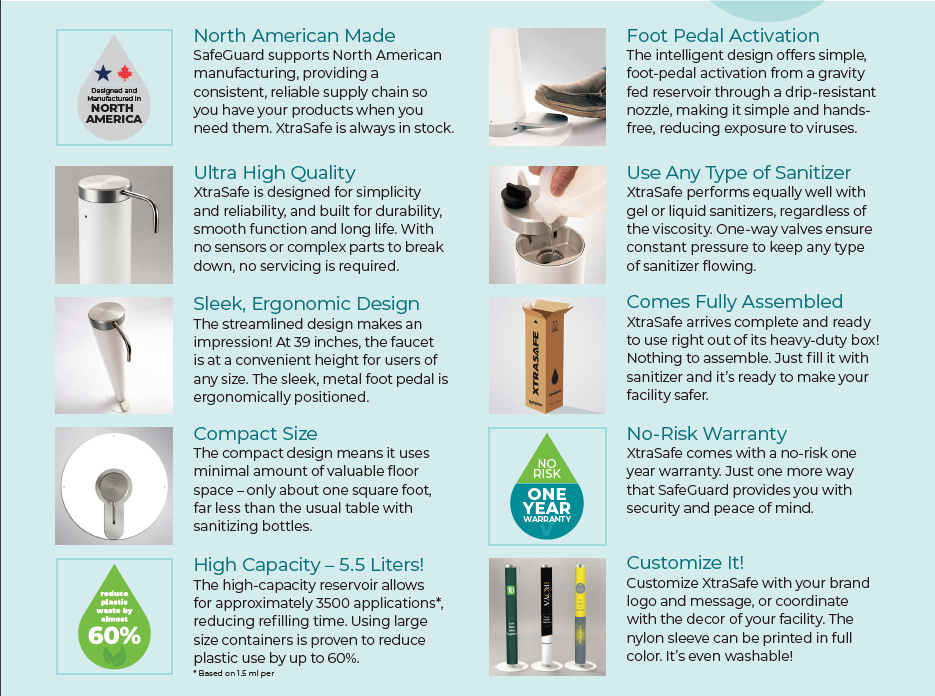 Specifications:
Dimensions:
Base diameter: 12 inches / 30.5 cm
Tube diameter: 4 inches / 10.16 cm
Height: 38.4 inches / 97.53 cm

Capacity:
5.5 liters / 1.45 gallons
Weight:
15.4 lbs / 7 kilograms
Material:
Anodized aluminum body and foot pedal,
stainless steel nozzle and hardware
Finish:
Powder coated in white
Product Brochure: XtraSafe-RX-BIO-Flyer.pdf