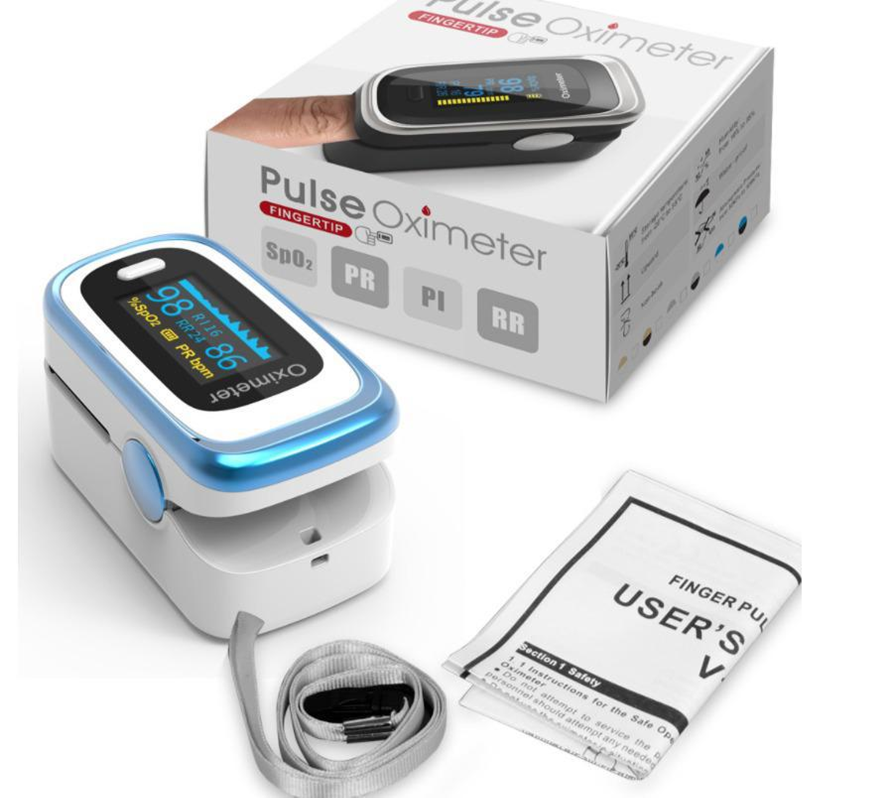 Please contact us for the Price !
Description:
PULSE OXIMETER  M170
Widely used at home, medical institutions and community centers, etc.
Accurately measure Sp02 and PR
Low Battery Indicator
Low Power Consumption; Autp Power Off when no signal
Pulse sound function
Alarm Function
Small in size and light in weight
The specific functions of the product are subject to introduction in the manual
(2AAA—Batteries not included)
Please Contact us for the Price !
Features:

1. Lightweight for carrying and Easy-To-Use.
2. Manually adjust the direction of interface.
3. OLED display , simultaneous display for testing value and plethysmogram.
4. Real-time spot-checks.
5. Low battery voltage indication.
6. Sleep monitoring function.
7. Data storing and data analysis function.

Specifications:

1. Display Type:OLED display
2. SpO2 Measurement range:70%~99%
Accuracy:
±2% on the stage of 80%~100%;
±3% on the stage of 70%~80%;
Below 70% no requirement
Resolution:±1%
3. PR:Measurement range:25BPM~250BPM
Accuracy:±1BPM or ±1%(the larger one)
4. PI index:measurement scope:0~20 (optional)
5. Power: 2 AAA 1.5 alkaline battery (Not Included)
6. Power consumption: below 30mA
7. Automatic power-off: the product shuts off by itself when no finger is in the product >=8 seconds
8. Operation Temperature:5C~40C
9. Storage Temperature:-20C~55C
10. Ambient Humidity:15%~85% non-condensing
11. Device dimensions:64mm*38.8*35.5