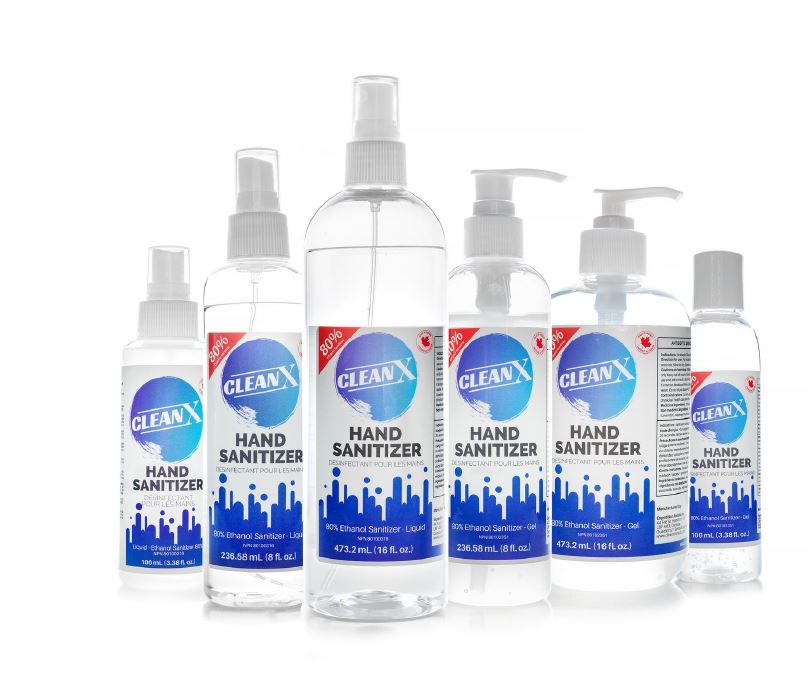 Hand Sanitizer (80% Alcohol Gel) – 100ml
Price per unit: $4
Min. Quantity required to purchase: 16

Description:
Our 80% Ethanol Hand Sanitizer keeps the germs and bacterias away. This product formulated with World Health Organization (WHO) standards and approved by Health Canada
Specification:
Indications : Antiseptic Cleanser. Kills harmful bacteria or germs.
Direction for use : For occasional and personal domestic use.Rub thoroughly into hands for at least 30 seconds. Allow to dry. Supervise children when they use this product.
Cautions and warnings : Flammable Keep away from open flame and sources of heat. For external use only.Keep out of reach of children. If swallowed, call a poison control centre or get medical help right away.Stop use and ask/consult a doctor/physician/health care practitioner/health care provider/health care professional if irritation develops.When using this product, avoid contact with eyes. If contact occurs, rinse thoroughly with water. Do not store above 43 C (110 F)
Contraindications : Do not use on children/infants less than 2 years of age (unless directed by a doctor/ physician/ health care practitioner/ health care provider/ health care professional). 
Medicinal ingredients : Ethyl alcohol (Ethanol) 80%
Non-medicinal ingredients : Hydrogen peroxide, Glycerin, Carbomer-940, Triethanolamine, Essential Oil (Lavender), Isopropyl myristate, Propylene glycol, Water