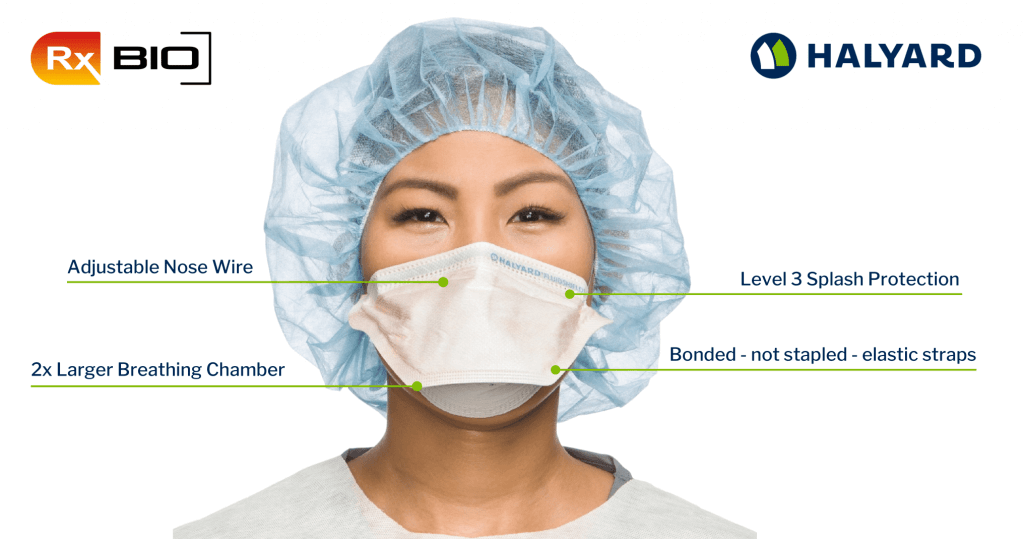 Halyard Fluidshield* N95 Particulate Filter Respirator and Surgical Mask
$65 / Box 
35 Masks / Box
Min. Quantity: 1 Case (9 boxes)
Description:
The risk of infection with tuberculosis and other airborne diseases, such as SARS or measles is an ongoing threat to healthcare workers.The healthcare environment contains many potential respiratory hazards in the form of infectious agents from patients who release droplet nuclei into the air via coughing or other respiratory functions. In addition, there is danger of infection from surgical procedures where these agents may be aerosolized.
RESPIRATORY PROJECTION IS KEY
Along with proper ventilation, good work practices and administrative controls, respiratory protection is key to the prevention of healthcare-associated transmission of airborne infectious diseases. Any employee who is required to work with or around patients with suspected tuberculosis or other airborne infectious diseases must be provided with a respirator recommended by the Centers for Disease Control (CDC) and the National Institute for Occupational Safety and Health (NIOSH).
NIOSH APPROVED N95 RESPIRATORS HALYARD*
N95 Particulate Filter Respirators and Surgical Masks are designed to provide an effective facial fit, as required for proper respiratory protection against airborne pathogens. The respirators are NIOSH approved and are available in a variety of sizes and styles to meet your needs.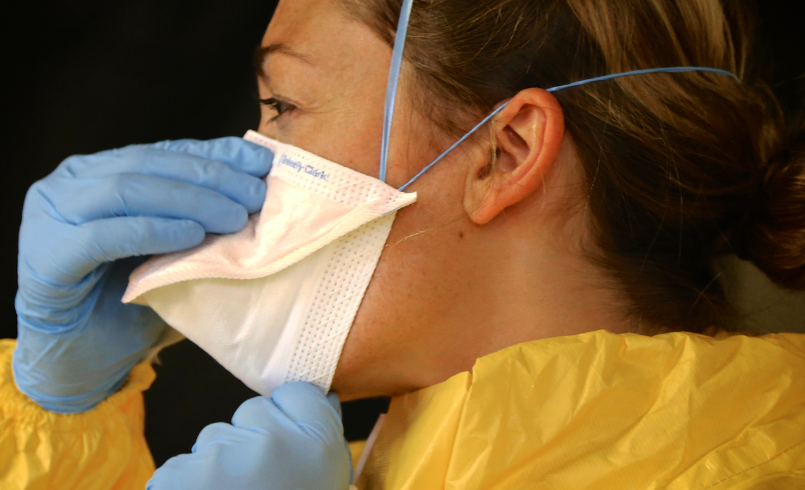 $65 / Box 
35 Masks / Box
Min. Quantity: 1 Case (9 boxes)
Specifications:
Level 3
Pouch-Style with
Polyurethane Headbands
Size: Regular & Small
Colour: Orange
Model: 76727 & 76827
Technical Data:
(Filtration Effectiveness)
PFE ≥ 99%
BFE ≥ 99%
Fluid resistant
ASTM F1862
160mm Hg
Packaging:
• 35 masks per box
• 9 boxes per case
• 315 masks per case
Product Brochure: Halyard N95